Por
Lagazo
el 14/04/09 a las 9:25 pm.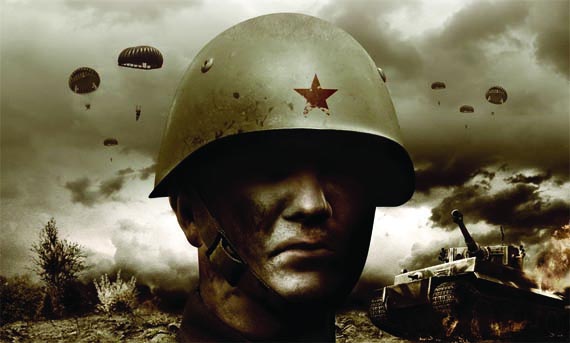 LagZero.NET, 1C Company and Digitalmindsoft are running a 'Give Away' contest where the lucky winners can get their hands over a digital copy of Men of War.
To participate in this contest, you must design an alternate DVD cover for Men of War and post your design in this blog post as a comment with a link to your design.
The 3 best designs will win a digital copy of Men of War provided by 1C and DMS. The submissions for the contest will end on April 20th at 16:00 Hrs GMT -4. Winners will be announced during that week in LagZero.NET.
You can also check the spanish version of this post where spanish speaking players are submiting their designs.
After the break, you can find the original DVD cover in Hi-Res for inspiration, also some detailed rules for the  submission of your work.
Detailed rules:
No Racial, Sexual or religious content will be accepted.
The submission needs to have a minimum width of 1024px.
The winners must submit the source files for their designs including fonts and PSD or other source formats used to create the cover. The submissions must be posted with a valid e-mail adress to contact the author if it's needed.
Once submited, the user agrees that LagZero.NET, 1C Company and Digitalmindsoft may use the design as they please without any authorization required.
Comentarios y Opiniones: 22
(comments are closed)