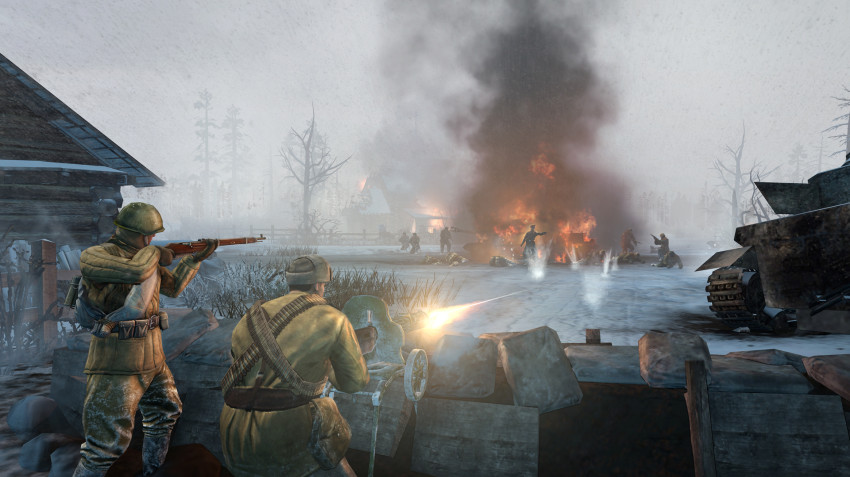 Esta semana ya empieza a ser mejor en cuanto a lanzamientos, primero tenemos uno de los RTS más esperados, se trata de Company of Heroes 2 el cual después de todos los problemas con THQ por fin vera la luz. Para quienes gustan de los cómics llega Deadpool planeado en un principio solo para consolas también tendrá su versión en PC vía Steam.
Para los usuarios de PS3 y Vita recibirán un juego para machos alfa, se trata de Hotline Miami que llega a las consolas de Sony, también destacamos Joe Danger y Joe Danger 2: The Movie que llegan a PC y que incluyen en exclusiva para Steam los personajes y mapas de Team Fortress 2. El resto de la lista lo pueden ver a continuación.
Domingo 23 de Junio.
Lunes 24 de Junio.
Martes 25 de Junio.
Deadpool (PC, Xbox 360, PS3)

Hotline Miami (PS3, Vita)

Company of Heroes 2 (PC)

Muramasa Rebirth plus Soundtrack (Vita)

The Sims 3 Island Paradise (PC DLC)

Crusader Kings II: Dynasty Shield III (PC DLC)

Crusader Kings II: Celtic Unit (PC DLC)

Crusader Kings II: Celtic Portraits (PC DLC)

Borderlands 2: Tiny Tina's Assault on Dragon Keep (Xbox 360, PS3, PC DLC)

Best of PlayStation Network, Vol. 1 (PS3)

Leisure Suit Larry: Reloaded (PC, Mac)

LEGO Legends of Chima: Laval's Journey (Vita, 3DS)

Project X Zone (3DS)
Miércoles 26 de Junio.
Ecco the Dolphin (3DS)

Magic 2014 – Duels of the Planeswalkers (PC, PS3, Xbox 360, Android, iPhone)

Super Splatters (PC, Mac, Linux)
Viernes 28 de Junio.
DARK (PC)

Alien vs Predator Collection (PC)

Binary Domain Collection (PC)

Hell Yeah! Collection (PC)

Renegade Ops Collection (PC)

Jack Keane 2: The Fire Within (PC)

Handball Challenge 2013 (PC)

Gun Monkeys (PC, Mac, Linux)