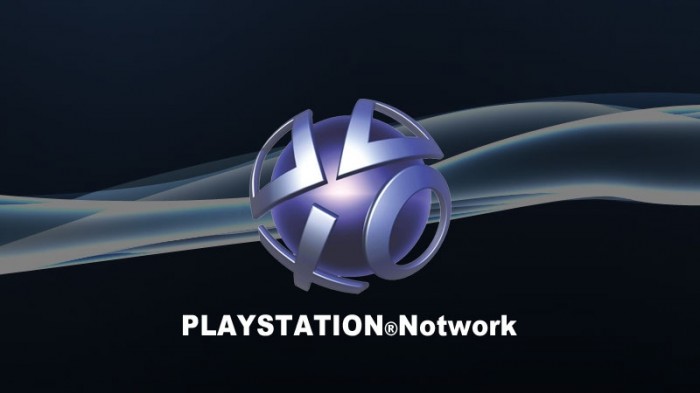 Pasó bastante tiempo, pero el servicio Playstation Network ya se encuentra operativo desde hace un par de semanas, y la PlayStation Store ha sido restaurada hace no más de 1 día.
Y como no hay plazo que no se cumpla, ni deuda que no se pague; Sony ha disponibilizado el Welcome Back Package, que consiste en 30 días de acceso al servicio PSN Plus (con descuentos bastante dignos y variedad extra de títulos) sin costo alguno para los usuarios de la PSN normal. Para quienes ya estén suscritos, tendrán 60 gratis adicionales a su haber.
Además de eso podremos elegir 2 títulos, de un total de 5 para PlayStation 3. Y si además de eso, somos dueños de una PSP (yo ya no lo soy, lamentablemente) podremos obtener 2 juegos para la portátil de una lista de 4.
Otra cosa destacable es que, todo lo que compremos con descuento durante el periodo de gracia de PSN Plus, seguirá siendo nuestro cuando la membresía expire; salvo el contenido gratuito que requiere de suscripción activa para seguir siendo gratis.
Para PS3 la lista de títulos disponibles es
Dead Nation
inFAMOUS
LittleBigPlanet
Super Stardust HD
Wipeout HD + Fury
y para PSP son
LittleBigPlanet (PSP)
ModNation Racers
Pursuit Force
Killzone Liberation
¿Cuáles escogerán ustedes?
Por mi parte, inFamous fijo, y estoy dudando entre Wipeout o LittleBigPlanet.
Y a continuación el FAQ (en ingles) sobre las situaciones que pueden presentarse en relación al WelcomeBack Package con su uso y limitaciones.
Q: When will I have access to the Welcome Back Program?
A: The content offered as part of the Welcome Back Program is available for download today and will be available through July 3.

Q: I have both PS3 and PSP. Does this mean I will get 4 games all together?
A: Yes, as long as you were a PSN member before April 20, 2011, you'll be able to receive up to 4 games based on the titles listed above; 2 on each platform.

Q: Are there any limitations to the PS3 and PSP games we are receiving as part of the Welcome Back Program?
A: None. These games are yours to keep.

Q: How long do I have to get into the PlayStation Store and receive my content for Welcome Back?
A: Access to the Welcome Back content will be expiring on July 3. Once this date has passed, the Welcome Back section in the PlayStation Store will be removed.

Q: When does the 30 days of my PlayStation Plus access expire?
A: Your PlayStation Plus 30-day access will expire 30 days from the date you activated it in PlayStation Store.

Q: When will (insert game here) be published?
A: Look forward to posts over the coming days that will show what content will be available at that point, or coming soon. We're planning frequent store publishes offering lots of new content for everyone to enjoy.

Q: I'm getting 30 days of access to PlayStation Plus; can you refresh my memory on what I get with this service?
A: From the time you activate your 30 days of PlayStation Plus, you'll be able to download games and game related content, purchase select store items at a discount, and have access to the exclusive features of Plus. You'll also be able to get early access to any Plus exclusive Demos and priority Beta invitations that might be scheduled during your 30 days.

Q: Do I get to keep the games in PlayStation Plus forever?
A: Content that is free in PlayStation Plus will not be available after your PlayStation Plus time has expired. However, if you decide to join PlayStation Plus, you'll have access to all of the content you downloaded during your 30 day access for as long as you are a subscriber.

Q: Do I get to keep any games or content I purchased with the PlayStation Plus discount?
A: Yes. Any content you purchase at a discount is yours to keep, regardless of your subscription status.

Q: Aside from the games and discounts; does PlayStation Plus offer anything else?
A: Yes! PlayStation Plus includes the Online Storage for Game Saves feature, allowing you to backup treasured game saves or access them from another PS3. In addition, you get the Automatic Download feature, which automatically updates your 10 most recently played games while the system is in stand-by mode so you don't have to wait for updates before playing your games.

Q: What content will be in PlayStation Plus when I activate my 30 days?
A: PlayStation Plus content and discounts are regularly updated throughout the month. For up-to-date information on content within PlayStation Plus, please visit the Plus homepage.

Q: Where can I find the Welcome Back content in Home?
A: The 100 virtual items can be found in the kiosk in Home's Central Plaza along with two personal spaces – Dragon's Lair and the Mansion Garage. A new game – Ooblag's Alien Casino – will be released soon (June 2011). This game will be 100% free-to-play. As an added bonus, players that access the Ooblag Alien Casino space will be rewarded an active item version of the Ooblag game that can be played in your personal space(s).
Un pulgar arriba para la gente Sony, por la iniciativa de premiar a sus usuarios que no pagan una sola rupia por utilizar la PSN.