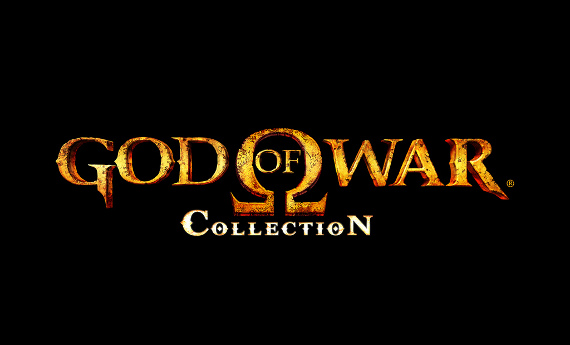 "Los fans hablaron, y nosotros escuchamos"
Palabras como esas (de la gente de Sony) son las que me encantaría seguir escuchando por parte de otras casas de desarrollo (atento Nintendo, tienes mucho que aprender aquí).
Hace algún tiempo la gente a cargo del desarrollo de God of War III, inició una encuesta en la cual preguntaban a la comunidad que debería tener la edición de coleccionista de GoW3. Una de las opciones más votadas fué el incluir tanto God of War 1 y 2 en un disco para poder jugarlos en la PS3 (alternativa que yo también voté, pero que en el fondo de mi corazón veía como imposible); pero que parecía ser la menos probable dada toda la controversia sobre la exclusión definitiva de la retrocompatibilidad de la PS3 con títulos de PS2.
Hoy (hace un rato) en una nota de prensa, informan que la edición de Colección God of War incluirá las 2 entregas de PS2 en un formáto remasterizado, con resolución 720p en un solo disco Blu-ray; vendrá también con los trofeos correspondientes, anti-aliasing, jugabilidad fluida a 60fps (si se dieron el trabajo de portar GoW1 y 2 a PS3 con mejoras y AA, les creo), y otras hierbas.
Fechada para las fiestas de fin de año, la edición de la Colección God of War será mi autoregalo de navidad para éste 2009 (ya me compré una PS3, y ésta noticia calma mi pena por la negativa de la retrocompatibilidad); y servirá como precalentamiento al lanzamiento de God of War III en marzo del 2010.
La nota de prensa completa (en ingles) con todos los detalles tras el salto.
SONY COMPUTER ENTERTAINMENT AMERICA ANNOUNCES
GOD OF WAR® COLLECTION, A NEW COMPILATION OFFERING FOR PLAYSTATION®3
Exclusive God of War® and God of War® II Blu-ray Disc Compilation
Available This Holiday Season
FOSTER CITY, Calif., September 1, 2009 – Sony Computer Entertainment America (SCEA) announced today a new and exclusive PlayStation®3 (PS3™) offering for the critically acclaimed God of War® franchise, God of War® Collection. Scheduled for release this holiday season, God of War Collection will feature reworked versions of both God of War® and God of War® II on a single Blu-ray Disc™ at full 1280 x 720 resolution. Both critically acclaimed games, which were originally developed for the PlayStation®2 computer entertainment system, have been remastered with anti-aliased graphics running at 60 frames per second for a smooth gameplay experience on the PS3 system. Additionally, the Blu-ray Disc compilation will bring PlayStation®Network (PSN) trophy support to the franchise for the first time (included for both games). God of War Collection offers substantial value to PS3 consumers, the compilation of both best-selling games costing just $39.99 MSRP.

Developed by Sony Computer Entertainment, Santa Monica Studio, the God of War series brings epic mythological battles to life with stunning graphics and an elaborate plot that puts Kratos, the triology's main character, at the center of carnage and destruction as he seeks revenge against the Gods who have betrayed him. God of War® III is scheduled for release exclusively on the PS3 in March 2010.

"We are excited today to announce God of War Collection," said Scott Rohde, vice president, Worldwide Studios America. "Our fans spoke and we listened; thanks to our partnership with Bluepoint Games, fans and newcomers to the series can experience the epic God of War and God of War II saga in stunning 720p on PS3. This Blu-ray Disc compilation brings Kratos to PS3 even earlier than expected."

SCEA – God of War®Collection Announced for PS3

God of War Storyline
Set in the dark world of ancient Greek mythology, players take on the role of Kratos, a Spartan warrior. Plagued by the nightmares of his past, the ash covered warrior would do anything to be free of his debt to the Gods and the memories that haunt him. For ten years he has labored for Olympus, now on the verge of losing all hope, the Gods have given him one last task. Destroy Ares, the God of War. Armed with the deadly chained Blades of Chaos, Kratos will have to overcome armies of mythological monsters, legions of undead soldiers, and amazingly dangerous and brutal landscapes.

God of War II Storyline
God of War saw Kratos, a mortal warrior, set upon an epic quest to dethrone a God. But his journey did not end there. In God of War II, Kratos sits atop his Olympus throne, as the new God of War – far more ruthless than Ares ever was. To end his continued torment, Kratos must journey to the far reaches of the earth and defeat untold horrors and alter that which no mortal, or god has ever changed… his fate. God of War II sets an epic stage for a devastating mythological war to end all wars.

Acclaim for the God of War Franchise
God of War releases have set the bar for the action-adventure genre and been acknowledged by some of the videogame industry's key publications, which include PlayStation: The Official Magazine (Editor's Choice Award), Game Informer (Action/Adventure Game of the Year and Handheld Game of the Month Award), GamePro (Editor's Choice Award), Electronic Gaming Monthly (Best PS2 Game), IGN.com (Editor's Choice Award and Game of the Year Award), and four nominations in the Annual Interactive Achievement Awards, including Overall Game of the Year and Console Game of the Year. The franchise has also been awarded with several honors including several E3 Best of Game Awards (given by several online publications), numerous Game of the Year and Best Action Game Awards (given at Spike TV's Video Game Awards, Golden Joystick Awards, PSX Extreme Awards and the 3rd Annual G-Phoria Awards, and by PAX, GameZone, GameDaily, GameSpot), to name just a few.
-more-

SCEA – God of War®Collection Announced for PS3

About Bluepoint Games, Inc.
Bluepoint Games, Inc. is a highly experienced team of seasoned gaming industry veterans whose work includes six titles that have sold over a million copies each. Bluepoint Games' first title, Blast Factor™ (2006), made exclusively for the PlayStation®3 (PS3™) computer entertainment system, was one of the first titles available at the launch of the PlayStation®Store. Located in Austin, Texas, they continue their mission to produce high quality video games with a lasting appeal that are fun to play.
For more information, email info@bluepointgames.com.

About Sony Computer Entertainment America Inc.
Sony Computer Entertainment America Inc. continues to redefine the entertainment lifestyle with its PlayStation® and PS one® game console, the PlayStation®2 computer entertainment system, the PSP® (PlayStation®Portable) handheld entertainment system, the ground-breaking PlayStation®3 (PS3™) computer entertainment system and its online and network services PlayStation®Network and PlayStation®Store.
Recognized as the undisputed industry leader, Sony Computer Entertainment America Inc. markets the PlayStation family of products and develops, publishes, markets and distributes software for the PS one game console, the PlayStation 2 computer entertainment system, PlayStation 3 and the PSP system for the North American market. Based in Foster City, Calif., Sony Computer Entertainment America Inc. serves as headquarters for all North American operations and is a wholly owned subsidiary of Sony Computer Entertainment Inc.
¿Qué les parece?