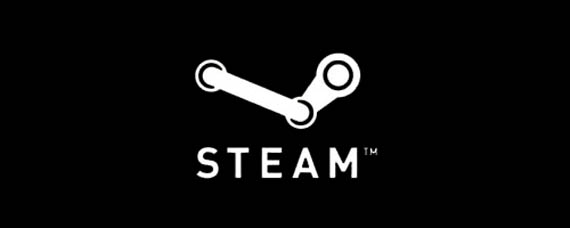 Valve ha lanzado una nueva versión de su framework de soporte para los juegos que corren a través de Steam, llamado Steamworks y que se ha caracterizado por ser la punta de lanza en lo que a distribución digital se refiere.
Según los propios ejecutivos de Valve, esta nueva versión dejará aún más obsoleto el sistema de DRM que se utiliza para el combate en contra de la piratería, ya que han incorporado una nueva tecnología llamada Custom Executable Generation (CEG) o Generación Personalizada de Ejecutables.
Lo anterior se traduce – en términos prácticos – a que el cliente Steam creará copias personalizadas de los juegos que cada persona compra, permitiendoles instalarla en cualquier PC (en uno o en varios) sin la necesidad de instalar software altamente invasivo como es el caso de Securom u otros medios utilizados actualmente en el mercado para asegurar que no se pueda piratear un videojuego.
El anuncio también profundiza en la nueva mecánica del cliente Steam que permite la compra de DLC y su descarga, algo que ya habíamos informado hace unos días. Pueden leer el comunicado completo (en inglés) después del salto.
STEAMWORKS MAKES DRM OBSOLETE

Suite of Services Expands With Customer Executable Generation (CEG), Support for DLC, Matchmaking, and More

March 24, 2009 – Valve today announced a new set of advanced features delivered in Steamworks, a complete suite of publishing and development tools that are available free of charge to developers and publishers worldwide.

Headlining the new feature set is the Custom Executable Generation (CEG) technology that compliments the already existing anti-piracy solution offered in Steamworks. A customer friendly approach to anti-piracy, CEG makes unique copies of games for each user allowing them to access the application on multiple machines without install limits and without having to install root kits on their PC.

The new features also include support for in-game downloadable content (DLC) and matchmaking. The in-game DLC support allows developers to deliver new content as they choose (paid or free) from inside the game itself, allowing users to make immediate purchases and experience the new content in the same game session. The Steamworks matchmaking now includes the robust lobby system shipped and tested in Left 4 Dead.

"Delivering this extension of services on Steamworks first anniversary, demonstrates our commitment to continually develop the platform to better serve the community working with these tools," said Gabe Newell, president and co-founder of Valve. "As we roll out these features, we continue to look for new ways make PC games easier to create and better for customers to experience."

Steamworks was launched in early 2008 and has already shipped in products distributed at retail and electronically with major PC releases such as Empire: Total War, Dawn of War II, F.E.A.R. 2: Project Origin, and Football Manager 2009.

The Steamworks services are offered free of charge to developers and publishers around the world. In addition to the services added in this spring's extension, Steamworks offers support for Steam Achievements, Steam Community, Auto Updating, Statistics, Steam Cloud and more.

Steamworks is fully integrated with the Steam, a leading platform for the delivery and management of PC games that has grown to reach 20 million accounts throughout the world, up from 15 million accounts just one year ago. Steam now offers over 500 applications to gamers in every country of the world.