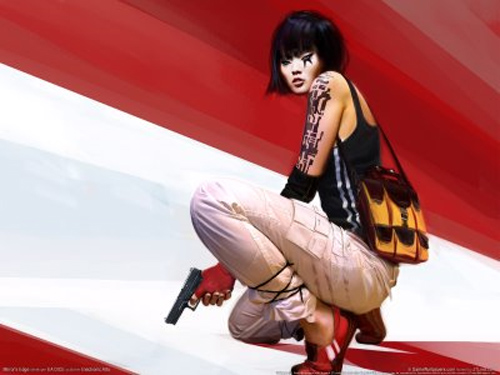 El premio al hit de esta semana se lo deberán pelear entre Call of Duty World at War, Mortal Kombat v/s DC Universe y Mirror's Edge.
Los tres títulos serán lanzados durante esta semana en variadas plataformas, en especial COD:WaW que será lanzado para todas las consolas vigentes y para PC. Star Wars The Clone Wars: Jedi Alliance hace su aparición en las dos consolas de Nintendo y prometen dar diversión Jedi Style en especial para los dueños de Nintendo Wii ya que podrán usar el Wii Mote como espada laser… a veces.
Finalmente, los fanáticos de World of Warcraft podrán echar mano a la expansión llamada World of Warcraft Wrath of the Lich King a partir de este jueves.
La lista completa de esta semana, después del salto.
Domingo (9 de Noviembre)
WWE SmackDown vs. Raw 2009 (DS, PS2, PS3, PSP, Wii, 360)
Lunes (10 de Noviembre)
Call of Duty: World at War Final Fronts (PS2)
MLB Superstars (Wii)
Avatar – The Last Airbender: Into the Inferno (DS)
Brain Challenge (Wii)
Pony Friends: Mini Breeds Edition (DS)
Populous (DS) (DS)
The Three Stooges (PC)
Winx Club: Mission Echantrix (DS)
Martes (11 de Noviembre)
Call of Duty: World at War (DS, PC, PS3, Wii, 360)
Command & Conquer: Red Alert 3 (360)
Banjo-Kazooie: Nuts & Bolts (360)
Mirror's Edge (PC, PS3, 360)
Pro Evolution Soccer 2009 (PS2, PS3, PSP, 360)
Star Wars The Clone Wars: Jedi Alliance (DS, Wii)
Tecmo Bowl: Kickoff (DS)
Amazing Adventures The Forgotten Ruins (DS)
Big League Sports (Wii)
Block Party (Wii)
Bratz Kidz: Slumber Party (Wii)
CSI: NY (PC)
Eternal Poison (PS2)
FaceBreaker K.O. Party (Wii)
Family Game Night (Wii)
Fantasy Aquarium (Wii)
Guinness World Records: The Videogame (DS, Wii)
Hasbro Family Game Night (PS2)
History Civil War: Secret Missions (PC)
Imagine Party Babyz (Wii)
Luxor 3 (Wii)
LUXOR: Quest for the Afterlife (PC)
Monkey Mischief: Party Time (Wii)
Mortimer Beckett and the Secrets of Spooky Manor (Wii)
My Stop Smoking Coach with Allen Carr (DS)
National Geographic Panda (DS)
Onimusha: The Essentials (PS2)
Pet Pals: Animal Doctor (Wii)
Petz: Horsez Club (PC, Wii)
Rock Revolution (Wii)
Sacred 2: Fallen Angel (PC)
Sally's Salon (DS)
Secret Service (PC)
Six Flags Fun Park (DS)
Tales of Symphonia: Dawn of the New World (Wii)
Testament of Sin (PC)
Zoo Vet: Endangered Animals (DS)

Miércoles (12 de Noviembre)
Super Street Fighter II Turbo Pinball FX (360)
Top Chef The Game (PC)

Jueves (13 de Noviembre)
World of Warcraft: Wrath of the Lich King (Mac, PC)
Street Fighter II: Special Champion Edition (Wii)
Candace Kane's Candy Factory (Wii)
Viernes (14 de Noviembre)
futureU: The Prep Game for SAT (DS)
Hello Kitty Daily (DS)
TrackMania DS (DS)

Domingo (16 de Noviembre)
Mortal Kombat vs. DC Universe (PS3, 360)
Shaun White Snowboarding (DS, PS2, PS3, 360, PSP)
Shaun White Snowboarding: Road Trip (Wii)
AC/DC Live: Rock Band Track Pack (Wii)
Animal Crossing: City Folk (Wii)
Guitar Hero: On Tour Decades (DS)