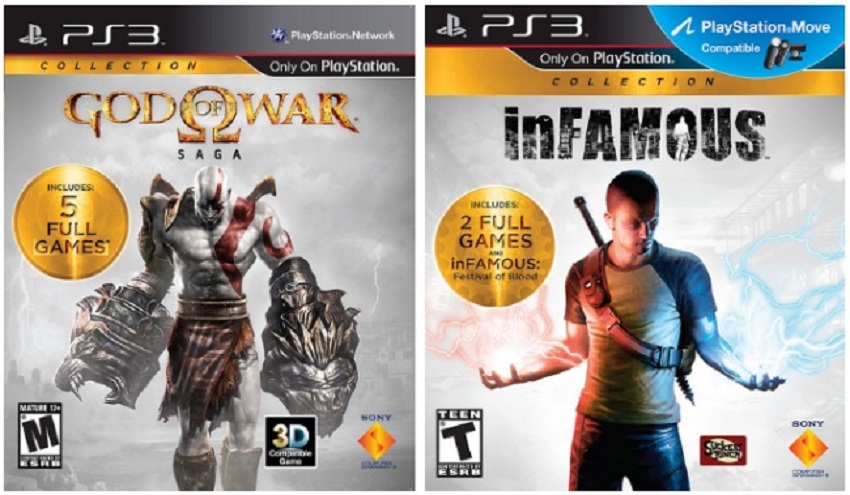 No es de esperarse de Sony que ya literalmente se esta "llendo al chancho" con tantos recopilatorios que lanza, pero este si vale la pena mencionar (al menos desde mi punto de vista) y es que Sony anuncio lo que serán los recopilatorios de God Of War e InFamous.
La "novedad" de estos 2 juegos es que estaran TODOS sus juegos en un solo Disco (y lo demás extras como soporte HD en el caso de God Of War I y II, soporte para Move, ect.)
Estos juegos se lanzaran al mismo tiempo que Ratchet and Clank HD Collection, osea, el 28 de Agosto. Cada uno a…$29,99 dolares?? (Are You Fucking Kidding Me…)
Contenido de los juegos después del salto.
God of War Saga
God of War
God of War II
God of War III
God of War: Origins Collection (con God of War: Chains of Olympus y God of War: Ghost of Sparta)
Trial de PSN Plus por un mes
inFAMOUS Collection
inFAMOUS
inFAMOUS 2
inFAMOUS: Festival of Blood
y los Dlc de ambos juegos