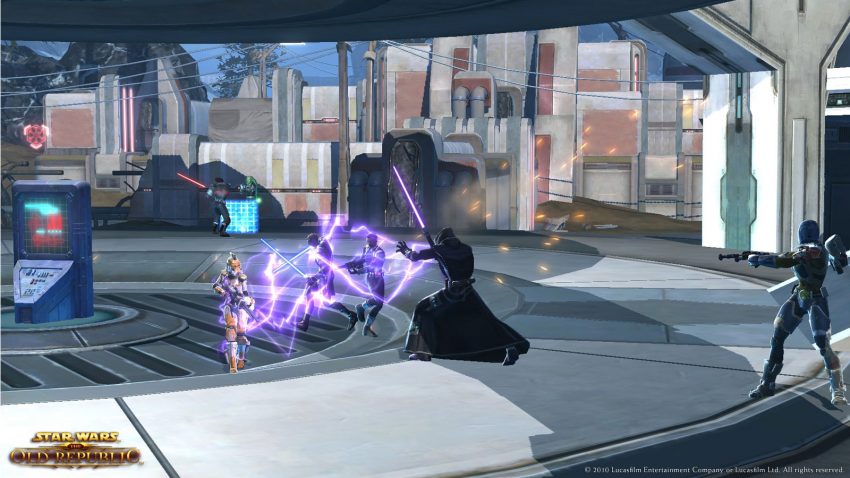 Recuerdo hace algunos años, cuando tenía menos vida social que ahora, me gasté sus buenas 48 horas DE CORRIDO jugando el recientemente difunto Star Wars: Galaxies, el antecesor directo de Star Wars: The Old Republic en el mundo de los MMO.
Era bastante entretenido y en extremo adictivo, y cómo en esa época era una pobre rata, no tenía ni tarjeta de crédito para pagar la suscripción mensual, por lo que tuve que acceder a través del trial de 15 días que Sony ofrecía en ese tiempo. Fue fantástico, y también una de las señales respecto a como se mueve el extraño mercado de los MMORPG de pago.
Hoy, en Electronic Arts están tomando la misma medida que sus abuelitos de Sony: Star Wars: The Old Republic será gratis hasta que tu muñeco alcance el Nivel 15, independiente de cuanto tiempo te tome eso.
La medida busca calentar a más jugadores para engrosar las filas del MMO, que parece estar medio cojo desde hace algún tiempo cuando se reportó la perdida de varios cientos de miles de suscriptores, y dando de paso una posibilidad de acceso a aquellos que aún no se han tomado la molestia de participar en un fin de semana gratuito.
Algunos apuntan a que The Old Republic podría, pronto, moverse al mundo de los MMO's gratuitos con micro transacciones, sin embargo, nada se sabe al respecto. Mientras, puedes acceder al free trial a través de la página de suscripción de Bioware. ¿Lo jugaron?…yo aún no (tengo miedo que enganche tanto como con Star Wars: Galaxies jajaja!)