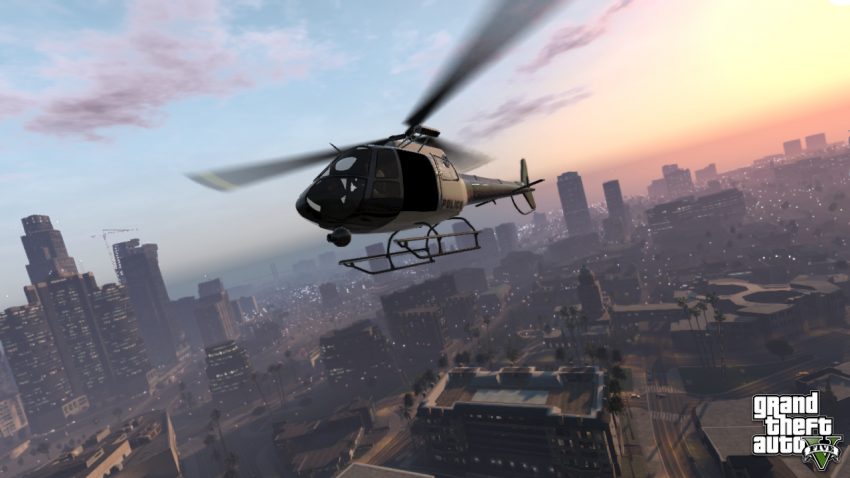 Uno de los juegos más esperados y sin duda, una de las franquicias más exitosas de la historia de los videojuegos, tiene al fin un set de dos nuevas screenshots para hacerse una idea de que tal luce Grand Theft Auto V en esta etapa de su desarrollo.
Todavía no queda claro cuando lanzarán el juego, pero de seguro no será en este año 2012, ya que al menos en algunos retailers aseguran tener información sobre un probable lanzamiento en febrero o marzo de 2013, pero nada oficial aún.
Respecto de las fotos, la primera noticia buena es que vuelven los helicópteros, muy entretenidos de usar en GTA IV, y que ahora tendrán un papel relevante en GTA V nuevamente. Además, Rockstar contesta al público (vía Kotaku) sobre el por qué se han tomado tanto tiempo para publicar nuevo material de GTA V, después del trailer de anuncio ya lanzado hace tantos meses.
Tanto las Screenshots, qué se ven de lujo, como la explicación (en inglés), las dejamos a continuación del salto: LO COMPRO!
"What is going on with GTAV?" – received via Mouthoff

We are very busy working on the game! Everything is going well, but the game is a huge project. We should have more information and some new assets for you soon.

"Why don't you give us more news?" – received via Mouthoff

As we have said before, we have often had long gaps between asset releases on previous games and will continue to do so in the future. We are sorry if you find this frustrating, but please understand, we don't do this because we 'don't care about our fans' 'don't respect our fans' 'hate GTA fans etc' – precisely the opposite! We do it because we want to make sure we only release 100% correct information, and because we want to keep plenty back for the actual game release so there are still lots of surprises when you play it. The only things we care about are that you enjoy the experience of actually playing the game and that we release accurate information. We just have not been in a position to show more of the game than the trailer and will not be for a while yet. We did, however, manage to sneak a quick screenshot out for you… it's not much, but we thought it was pretty fun.

….We will try and get some more screens for you soon and then another trailer when we are ready.