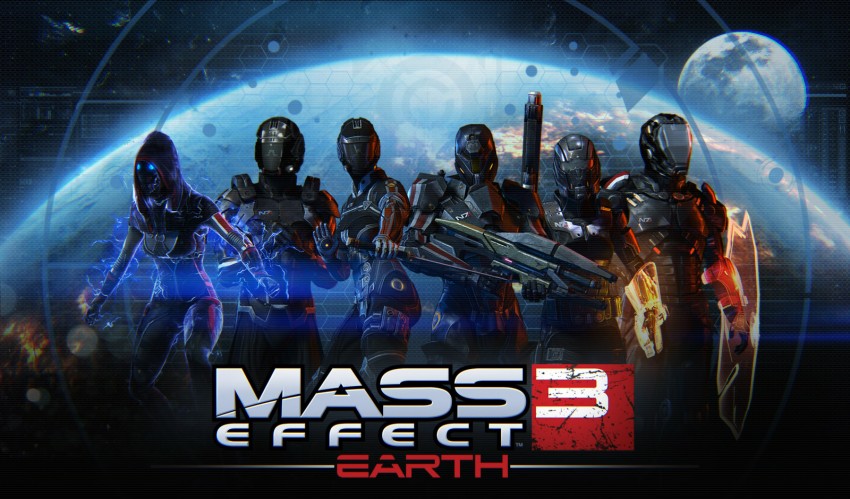 Mass Effect 3 ya tiene un nuevo final para los gamers disconformes, y ahora tienen en carpeta el lanzamiento de Mass Effect 3: Earth el DLC que traerá tres nuevos mapas, una tonelada de armas nuevas y cosas por hacer en la vida del juego.
El nuevo DLC tendrá una serie de misiones basadas en el planeta tierra, de ahí su nombre, e incluye locaciones en Londres, Vancouver y Río de Janeiro. Estará disponible para América el 17 de julio, mientras que en Europa el 18 de Julio en todas las plataformas, PC, Xbox 360 y PS3.
Lo mejor de todo: es gratis.
También han liberado el primer set de screenshots del DLC, las cuales dejamos a continuación:
A la vuelta del salto, vienen los detalles de las novedades de este DLC:
Three New Maps

With the fate of the galaxy at stake, Earth's military efforts have concentrated on three strategic locations. Defend Firebase Rio, home to the N7 training facility, along with Firebase Vancouver and Firebase London in the last stand for mankind.

New Array of Playable N7 Characters

Step into the boots of the Alliance's most elite military units with the N7 Demolisher Engineer, N7 Destroyer Soldier, N7 Fury Adept, N7 Sentinel Paladin, N7 Shadow Infiltrator and N7 Slayer Vanguard.

New Powerful and Unique Weapons

Lay waste to the enemy by unlocking the N7 Piranha Shotgun, N7 Typhoon Assault Rifle and Acolyte Pistol.

New Powerful Upgrades

Outfit your weapons with 12 new modifications and fortify your gear with 11 unique upgrades to defeat even the toughest foes.

New "Platinum" Difficulty

Conquer bronze in your sleep? Take down Silver with one hand? Beat Gold without breaking a sweat? Then grab your friends and test your skills on the brand-new Platinum difficulty.

New In-Mission Objective

Randomly occurring during waves 3, 6 and 10, this new objective will challenge teams to keep a targeted agent alive by protecting and escorting them to a designated extraction zone on each map..