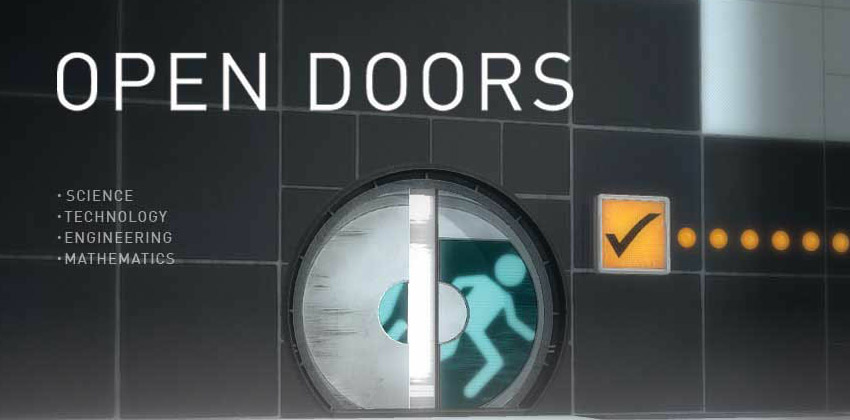 Asi es, la gente de Valve esta regalando una copia de la ultima edicion de su juego de puzzles, a profesores que lo utilicen en sus aulas.
Con esta iniciativa, que denominaron "Steam at Schools" pretenden incentivar el ingenio de los estudiantes, mientras utilizan la herramienta para crear puzzles que lanzaron recientemente.
Los interesados, tendrán que registrarse en una beta, para luego poder descargar el juego, y algunas clases de ejemplo. Una vez en el aula, los alumnos podran compartir sus puzzles con los alumnos de la misma aula, y no con todo el mundo como el resto de los usuarios.
Es bueno que se apueste al juego como tecnica de aprendizaje. Esta metodologia puede dar muy buenos frutos. Links informativos, a la vuelta del salto. 
Para mas informacion visiten Learn with Portals o Teach with Portals, ambos sitios creados con motivo de esta nueva iniciativa de parte de Valve.