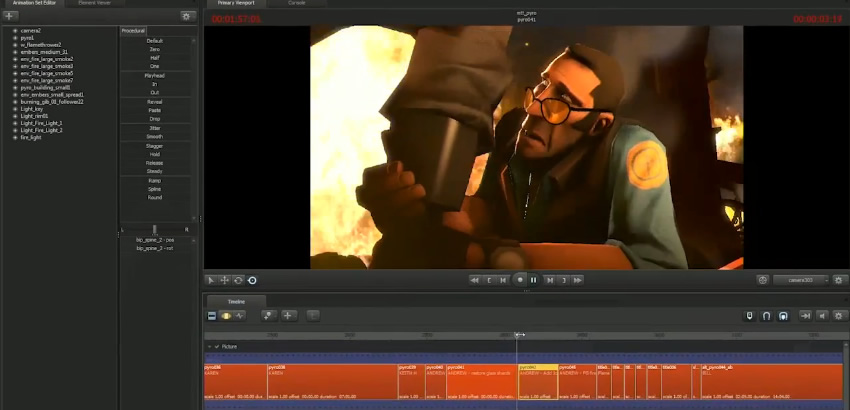 ¿Que tiene que ver el nuevo video de TF2 Meet the Pyro con una herramienta para crear animaciones basadas en el motor source?, mucho en realidad, ya que varias de las animaciones que han visto, no solo de las creadas para los personajes de TF2, si no también para los otros juegos de Valve, se han realizado usando esta aplicación llamada, Source Filmmaker.
Básicamente es lo mismo que hacen mucho con el famoso GMod, pero centrado en las cinemáticas y en crear animaciones más detalladas. También permite grabar una partida de TF2 y luego editar el demo grabado con distintos ángulos de cámaras, efectos y otros objetos, todo para que nuestros skillshots se vean de película.
Por ahora la herramienta entro en beta cerrada y solo funciona con objetos y personajes de TF2, si quieres participar dirígete a este enlace, si quieres ver de lo que es capaz el Source Filmmaker, solo tienes que ver el siguiente video de Meet the Pyro, donde se revela que pasa por la cabeza de nuestro enmascarado personaje, y luego de eso un ejemplo de como se utiliza la aplicación, todo eso a continuación.
Meet the Pyro.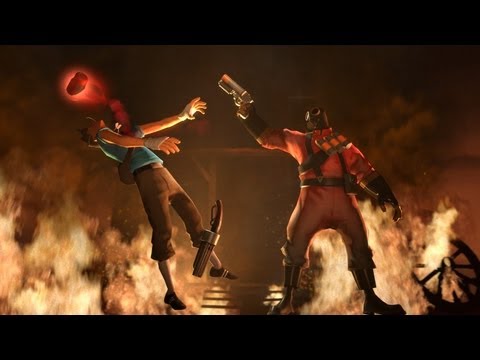 Source Filmmaker.