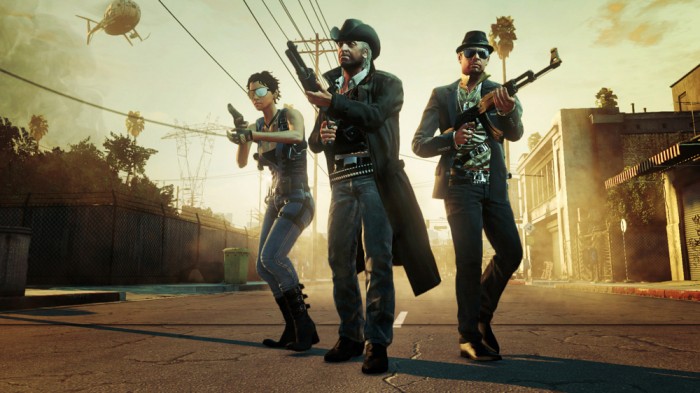 Esta semana llega una arriesgada apuesta de parte de Ubisoft, Call of Juarez: The Cartel es una nueva apuesta por traer a la época actual una franquicia cuya atractivo se encontraba en su ambientación en el viejo oeste, ahora todo gira en torno a policías y traficantes de drogas en lo que puede ser otro shooter del montón, llegara primero a consolas y más adelante en PC.
El resto son expansiones y DLC, Fallout: New Vegas recibe su tercera expansión Old World Blues, y para aquellos que jugaron la beta de Cold Stream para Left 4 Dead 2, este viernes recibirán la campaña del primer Left 4 Dead, Dead Air, claro que la recibirán todos los jugadores, no solo los que jugaron para ganar el logro "Stream Crosser".
La lista completa la pueden ver a continuación.
Martes 19 de Julio.
Call of Juarez: The Cartel (PS3, Xbox 360)
Fallout: New Vegas – Old World Blues (PC, PSN, XBLA)
Captain America: Super Soldier (DS, PS3, Wii, Xbox 360)
Just Dance Summer Party (Wii)
Supreme Ruler: Cold War (PC)
The Smurfs (DS)
The Smurfs: Dance Party (Wii)
Miercoles 20 de Julio.
Bastion (XBLA)
Dead Block (PSN)
Viernes 22 de Julio.
Left 4 Dead 2: Dead Air (PC, XBLA)