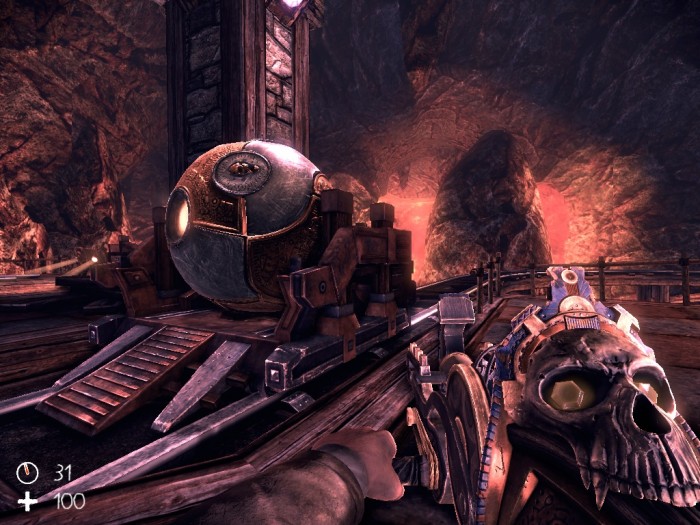 Si con Portal no terminaste de saciar tu sed por los puzles en primera persona, quizás este juego si lo haga, se trata de The Ball, un titulo que partió como un mod para Unreal Tournament 3, y que ahora goza de total independencia gracias al UDK.
The Ball nos sitúa en la piel de un arqueólogo que queda atrapado en un volcán dormido en México, ahí nos encontramos con ruinas desconocidas para el resto del mundo y con un artefacto muy peculiar que consiste en una bola de oro y metal la cual podremos controlar para resolver una variedad de puzles y defendernos de extrañas criaturas que parecen ser los guardianes de las ruinas.
The Ball ya es un producto independiente y a diferencia del mod se han realizado varios arreglos y mejoras desde entonces, es por eso que ya esta disponible en Steam para pre-ordenarse, por ahora el juego solo saldrá en ese formato pero planean sacarlo en otros medios de distribución digital así como en versión retail.
Además si eres poseedor de Killing Floor como bonus obtendrás la skin del personaje principal de The Ball para utilizarla en Killing Floor. El juego aterrizara el 26 de Octubre, y a continuación los dejo con el trailer.