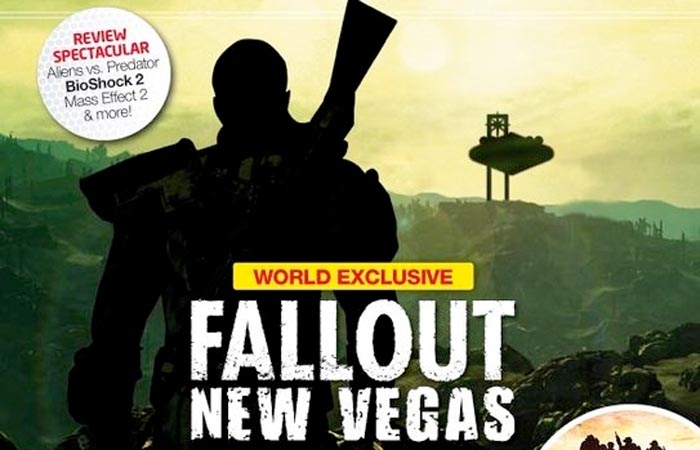 Hace bastante tiempo ya se viene hablando de lo que será el sucesor de Fallout 3, no solo en cuanto a la linea temporal que sigue el juego, sino que además de forma "espiritual" al retomar lo iniciado por los primeros juegos de Fallout hace ya varios años.
Los rumores son muchos: que Fallout: New Vegas será multiplayer (sexy), que será un MMORPG (unsexy) que lo desarrollan los locos de Obsidian (sexy), etc., pero lo cierto hoy por hoy es que el juego está contemplado para lanzamiento simultáneo en PC, Xbox 360 y PS3… y SI está siendo desarrollado por Obsidian Entertainment (Alpha Protocol, Star Wars Knights of the Old Republic II) y NO por Bethesda (Fallout 3, The Elder Scrolls IV: Oblivion), y esto no solo habla de una pasada de pelota entre un estudio y otro, sino que es bastante importante ya que Obsidian es la compañía fundada por los veteranos de Black Isle… es decir, los creadores de Fallout 1 y 2.
Durante febrero, la Official Xbox Magazine del Reino Unido estará presentando los primeros detalles respecto de Fallout: New Vegas, a pesar de que Bethesda se niega a comentar respecto de si la información aparecerá o no en la revista, pero ya parece estar 100% confirmado, en particular por que tenemos un avance de la portada de la OXM de Febrero, la cual les dejamos tras el salto.
Yo lo único que le pido "al creador", es que me entregue un Fallout cooperativo (4 players máximo) ya que eso sería LA MADRE!… si lo hacen MMO sería una pérdida de gráficos :/